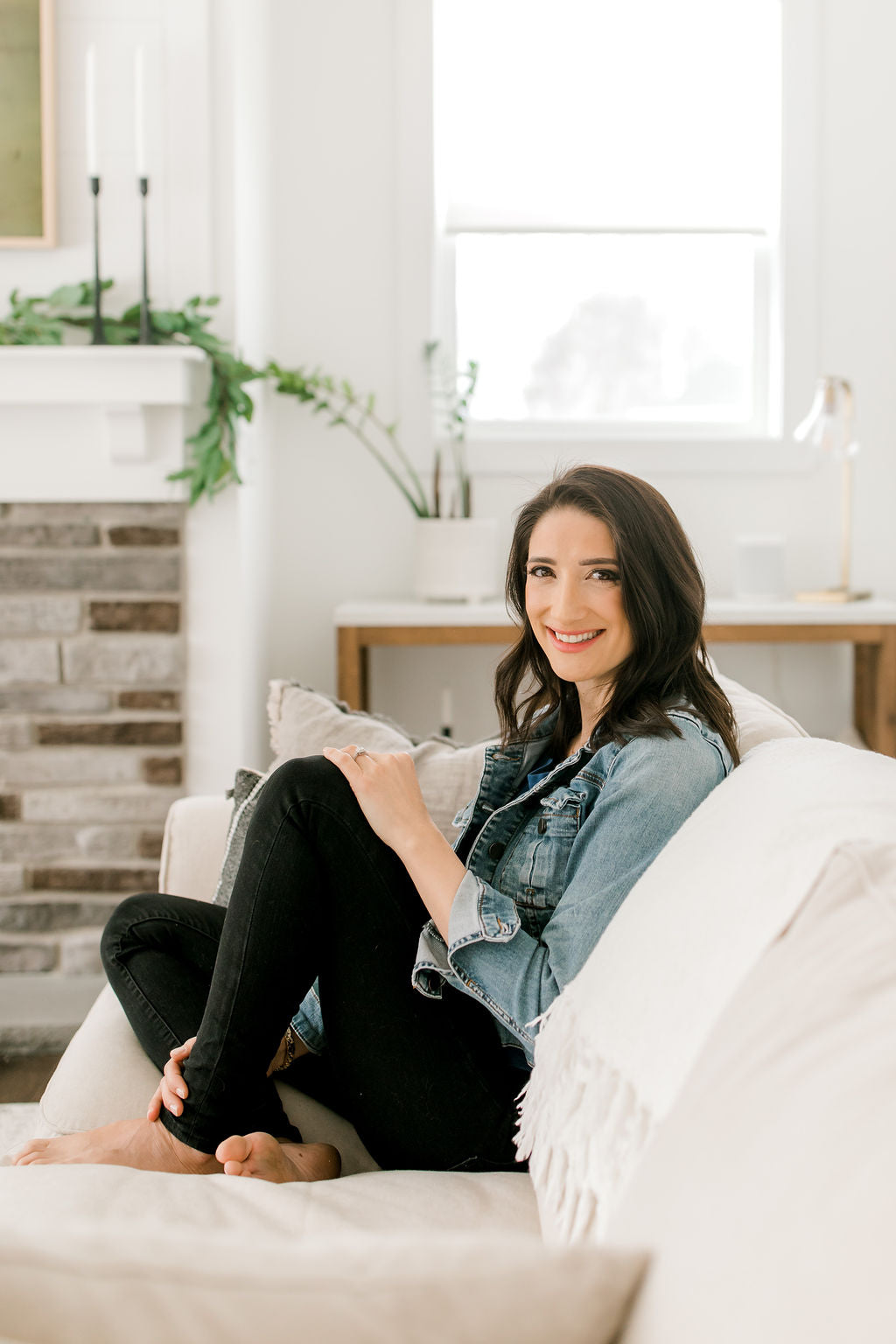 I created this brand for my daughters– and yours.
I'm Emily, a married mom of four including three girls who love playing with dolls.
Every season they would flip through the catalogue of a popular doll brand, marking up the pages and circling favorites. As the dolls became more fashion-forward with inappropriate style, junky accessories, and superficial storylines, I started tossing the magazines in the trash before my kids saw them. Sound familiar?
Is it too much to ask for a doll brand that won't indoctrinate our children with harmful gender ideology (including 20+ pages of it in one book)? How about one that shares our basic values of family, faith & freedom? There must be better options–Our girls deserve better!
So, with a newborn in my arms, a busy toddler at my feet, I set out to create one.
I pray these dolls will encourage girls in the truth about who God created them to be–on purpose and with a purpose.
Thank you for supporting our small, family-run shop and being a part of this larger mission to create better, faith-filled alternatives for our children.
Read about our statement of faith and what we believe in this blog.