Special Launch Bundle!
Includes an 18-inch Grace, Faith or Hope doll, 40-page girl journal, mini verse book, cross Bible page marker, bonus club patch & digital parent guide! *Limited Supply.
Outfits & Accessories
Turn any 18-inch doll into a Faith Friends doll!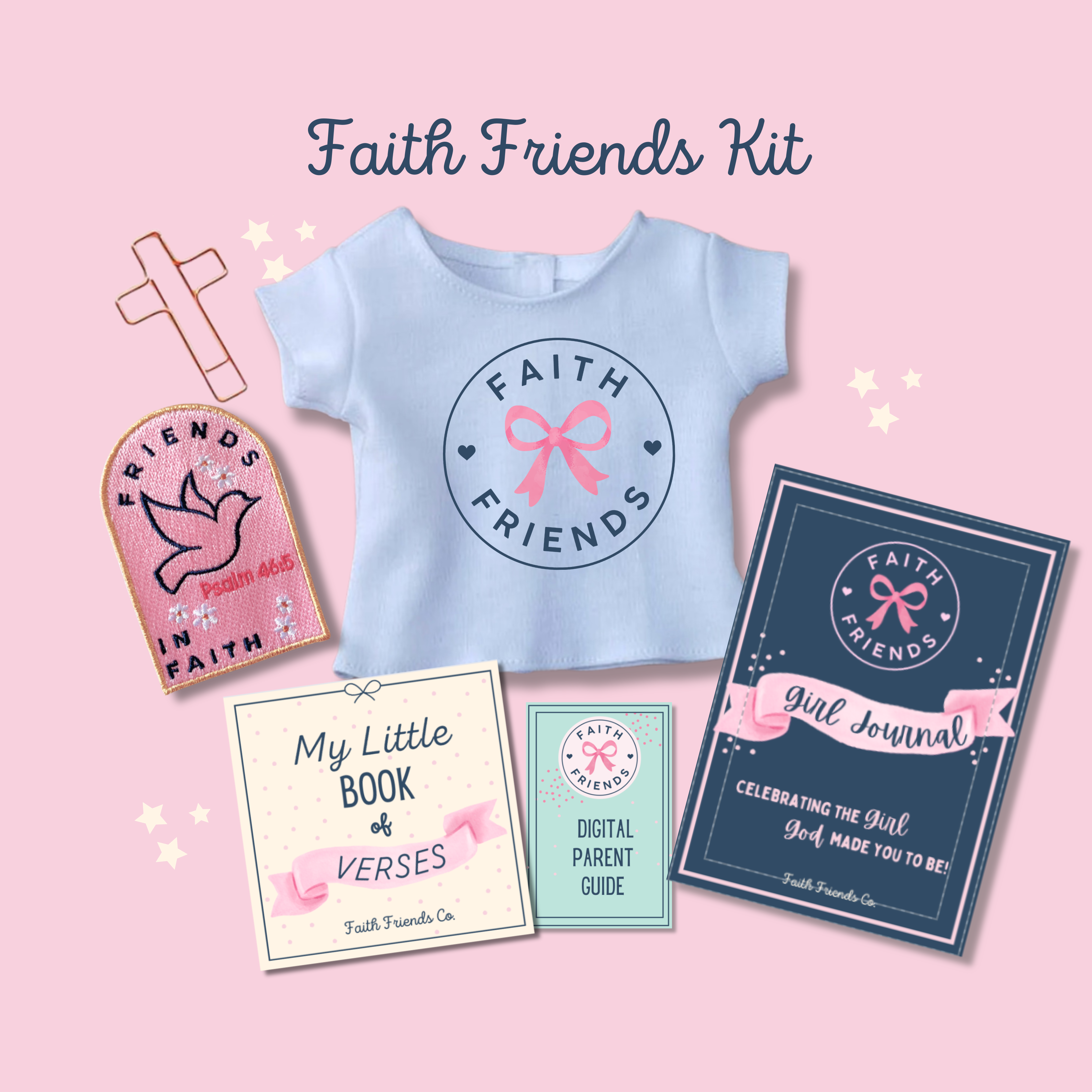 Cultivating Faith & Virtue with Play
Faith Friends Doll Kit
Already have dolls from the other brand? Turn any 18-inch doll into a Faith Friends doll! Includes logo doll shirt, girl journal & bonus club patch, verse book, cross page marker & parent guide.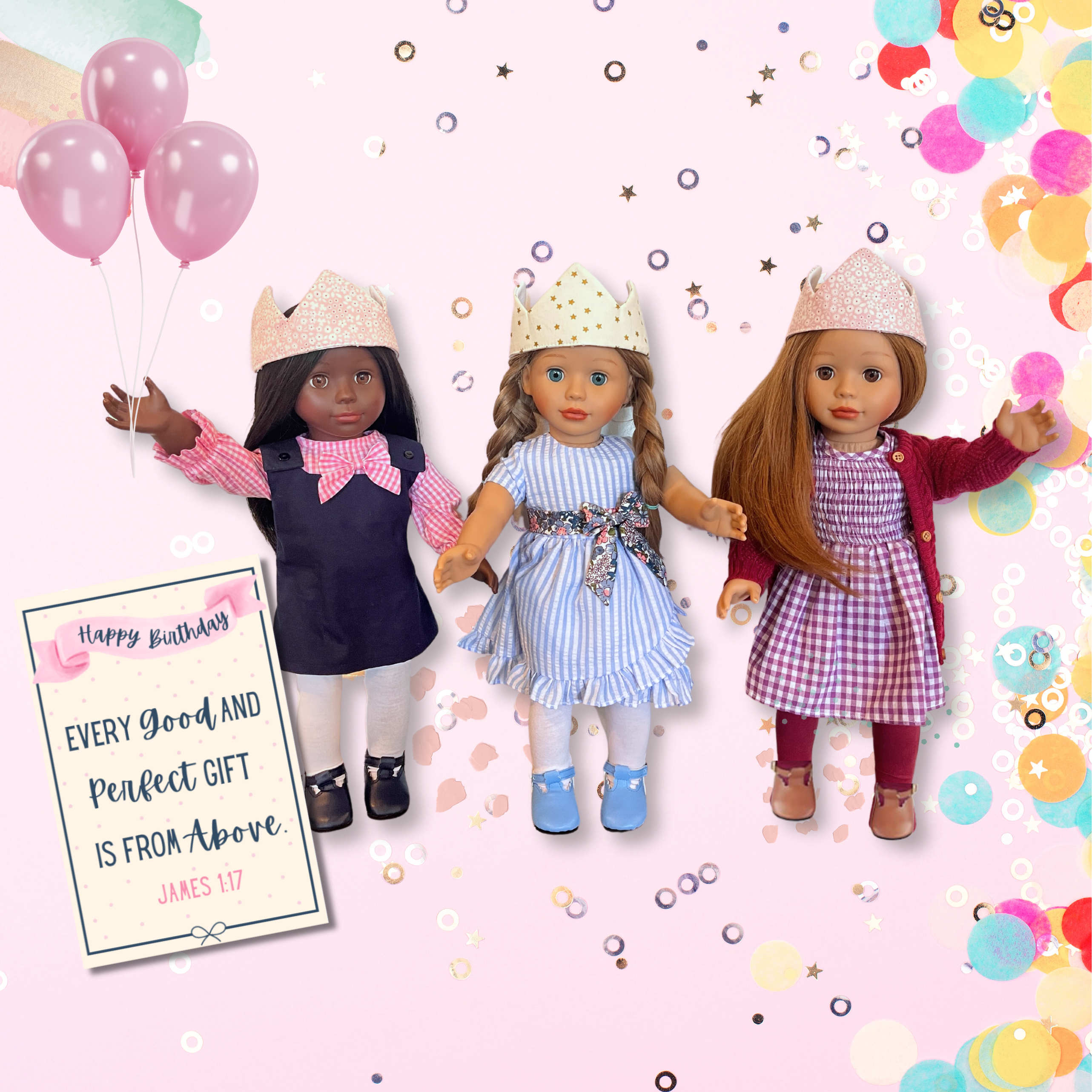 Celebrate The Day
Birthday Collection
Celebrate her special day with the limited-run, handmade birthday crowns for her & her doll!
Includes a beautifully printed, gold-foil verse card to remind her of the gift she truly is!
A Doll Worth Cherishing.

Wholesome
Classic styles and heirloom-quality pieces designed with love in the USA, safety-tested & BPA-free

Christian Values
Journals and accessories that feature Scripture and point back to Jesus, helping your girl grow in faith & prayer.

Small Shop
Family-run business that shares your values and won't compromise.